Mayan_Calendar_Quiz is designed to challenge timeemits readers with 20 questions about the ancient Mayan Calendar as used by Ages_of_Adam and the Holy_of_Holies. Try the quiz and check yourself using the answers shown below. The Quiz covers general Mayan Calendar questions from timeemits.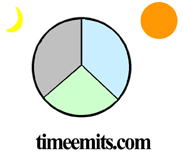 Mayan Calendar Quiz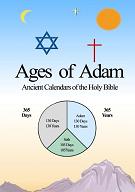 Mayan_Calendar_Quiz covers general calendar questions from
Ages_of_Adam
.
Answers 1-20
1. d. single days
2. d. a. and c.
3. a. 20-days
4. c. 52-year
5. b. Wayeb
6. d. b. and c.
7. d. a. and c.
8. a. True
9. c. a. and b.
10. b. 5200-Tun-year Great Cycle
11. c. 52-year Calendar Round
12. d. all of the above
13. a. Mesoamerica
14. a. True
15. c. 365-day-solar-year
16. c. Venus
17. b. 20
18. d. 7-day weeks
19. d. both a. and b.
20. a. True
Ages_of_Adam_Quiz
|
Mayan_Calendar_Quiz
|
Egyptian_Calendar_Quiz
Home
|
Ages_of_Adam
|
Holy_of_Holies
|
Contact
|
About